Cómo conseguir todas las partes de sable de luz en "The Force Unleashed"
; última actualización 21/07/2017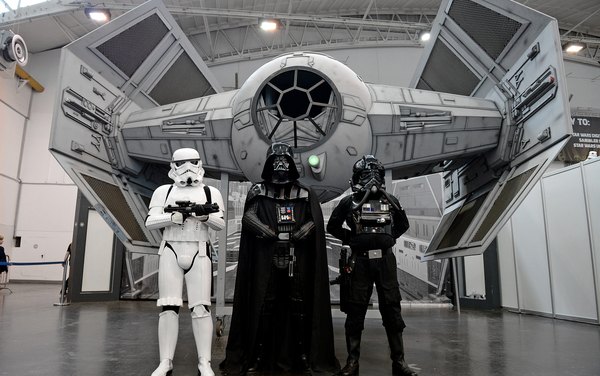 Sascha Steinbach/Getty Images Entertainment/Getty Images
"Star Wars: The Force Unleashed" es un videojuego publicado para Xbox, PS3, PS2, PSP, Wii y DS. El juego narra los eventos que ocurren entre "Star Wars: Episode III" y "Star Wars: Episode IV" que involucran a Darth Vader y su aprendiz secreto. En el juego, puedes mejorar tu sable de luz al encontrar nuevos cristales para potenciarlo. Para los dueños de PS3 y Xbox 360, sin embargo, un código te permite desbloquear todos los cristales en cuestión de segundos.
Enciende la consola de juegos y carga el archivo guardado de "Star Wars: The Force Unleashed".
Presiona el botón "Start" (Comenzar) y selecciona la opción "Input Code" (Ingresar código).
Ingresa "HURRIKANE" en el espacio provisto y presiona el botón "Confirm" (Confirmar). Todos los cristales de sable de luz serán desbloqueados.
Consejo
Los códigos sólo funcionan en las versiones para PS3 y Xbox 360 de "Star Wars: The Force Unleashed". Activar los trucos desactiva los Logros (Xbox 360), Trofeos (PS3) y el guardado del juego (en ambos sistemas).